The texts from Götheborg will be written in English due to the international interest.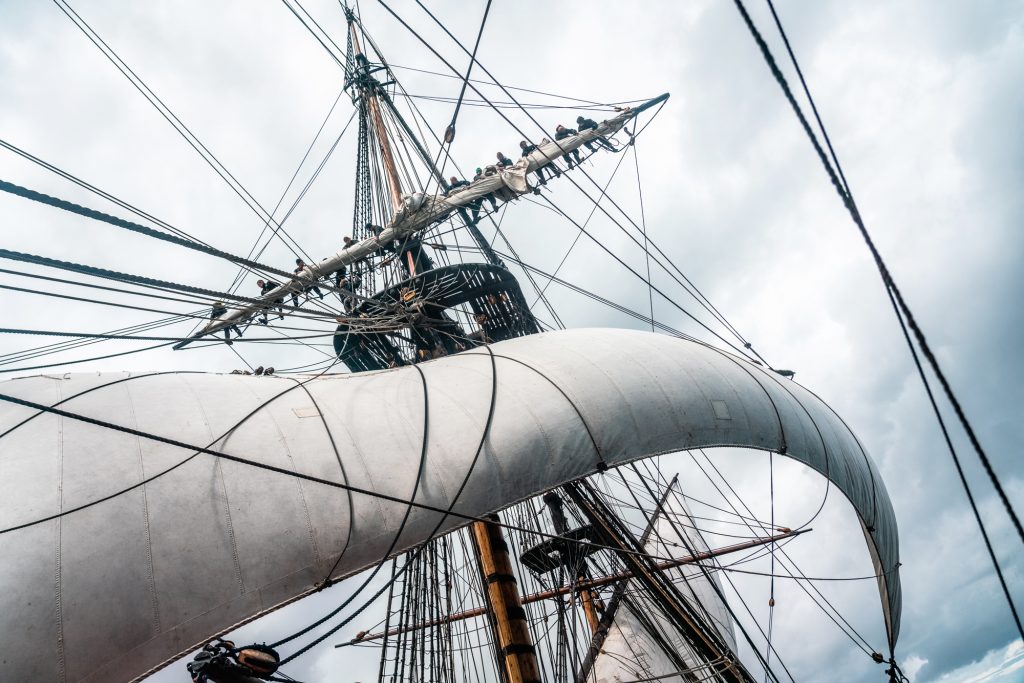 Imagine yourself being forty meters up in the air, thrown up and down and side to side by the power of the waves, getting sprayed by rain and saltwater and having your hair tumbling across your face while being in the middle of the ocean with nothing but water in sight. Would it scare you to death or would it make you feel one hundered percent alive?
The first time I heard about the East India Man Götheborg was in 2003. It wasn't even yet a complete ship by then, but the reputation about it occured to me anyway. I, then still a teenager, was obsessed with the idea of sailing and maritime history. It was the feeling of pure freedom that lured, riding the world itself towards a destiny written in the stars. Fighting – and working together with the powers of the wind and the sea. Still I had not put my feet on deck of a ship and sailing with a ship like Götheborg was something I thought I could only dream about. 
And so I did. For almost 20 years. Then, the dream became true.
In June 2022 I joined the crew of the Swedish ship Götheborg as a deck hand – the lowest position on the ship. By working hard, constantly challenging myself, my strenght and my fears, I started to learn what sailing a ship like this is all about.
The destination of the voyage is Shanghai, China by the fall of 2023 and my intention is to join as many legs as possible. 
Here you can follow me on my journey.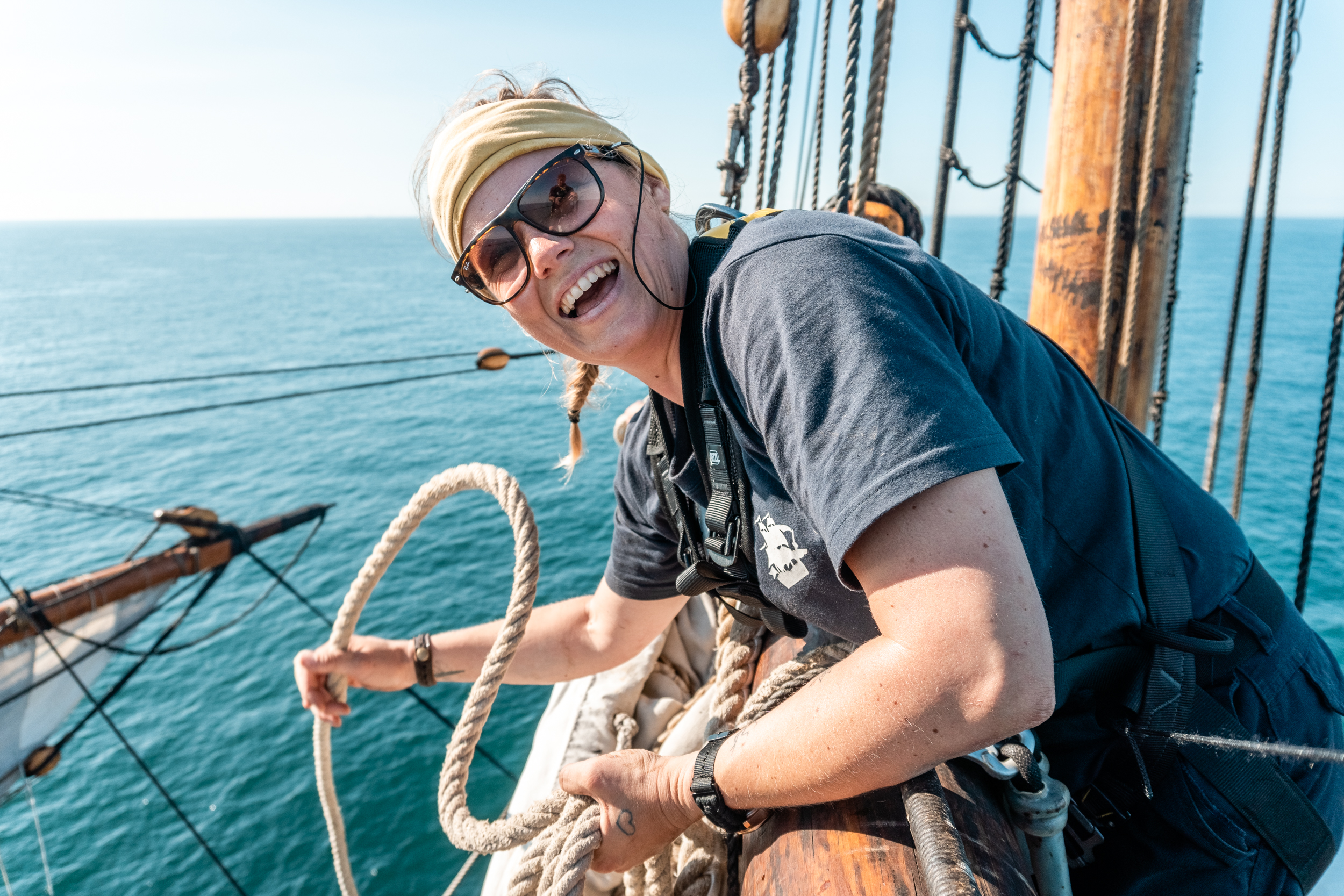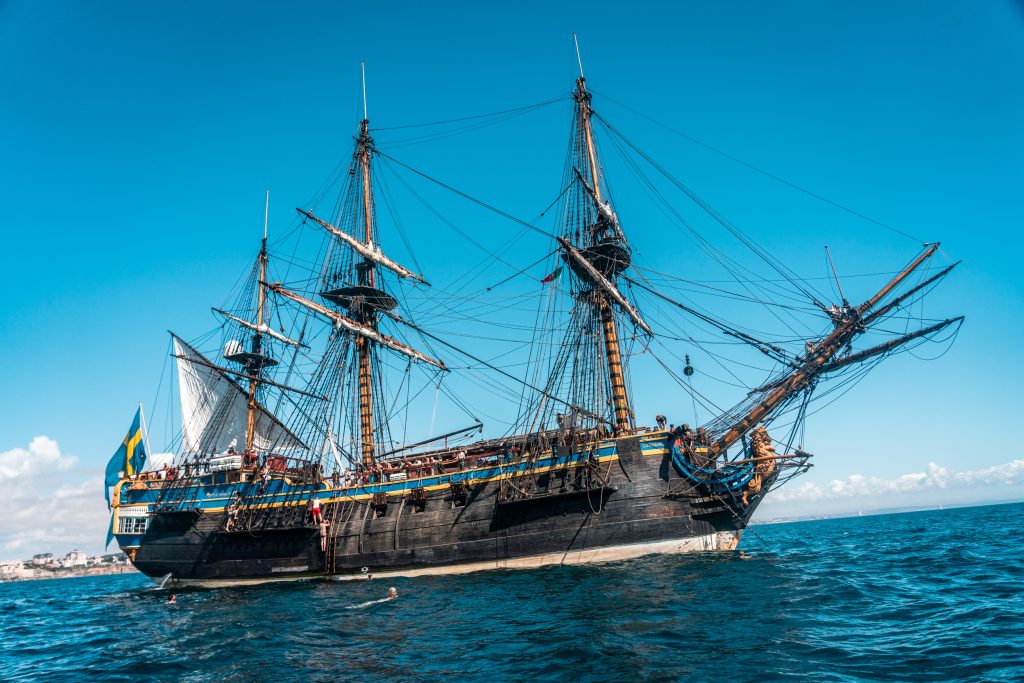 The east india man götheborg - facts
Type of Vessel: Frigate-rigged ship (fully rigged ship). It's largest ocean-classed wooden sailing ship in the world.
Replica of: The East India Man Götheborg (SOIC), a merchant ship that made three voyages to China and back to Sweden between 1739 – 1745. On the third trip she ran aground on her way home, just outside Gothenburg. 
Built: 1995 – 2005
Maiden Voyage: 2005 from Gothenburg to Stockholm
Most famous voyage: Gothenburg – China and back 2005 – 2007
Total lenght: 58,8 meter (including bowsprit and jib boom)
Beam (width of the hull): 10,84 meter
Hight of the rig: 47 meter
Number of sails: 25 (including the studding sails)
Total sail area: 1964 m2
Maximum speed under sail: 12 knots
Website: gotheborg.se